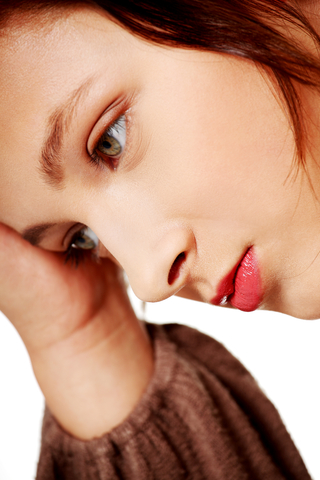 I would rather get a severe toothache or headache than go through another breakup. I cannot describe the pain that comes with a breakup. No words can ever describe that feeling. At the same time, I can never forget the horrible feeling of it. It's just ironic that there are no words that can ever describe the feeling that can never be forgotten.
Enough of the drama; breaking up totally sucks. Nonetheless, it's inevitable. It happens to everybody. While the aftermath of a breakup is never pretty, folks react differently to breakups. For example, there are some folks that binge, get depressed, or move on really fast. It's different strokes for different folks. But the bottom line is that there are things that we should NEVER do after a breakup. Doing these seven things will just make us feel more miserable after a breakup.
7. Immediately Hooking Up With Someone For The Night
This is definitely not one of the smartest things to do after a break. In fact, it should NOT be done at all. It's just going to make everything harder. Believe me, ending up with someone for the night is not a valid test of marketable existence. It just doesn't prove anything but sheer desperation to validate one's desirability. Hooking up with someone is good but when the time is right.
6. Getting Updates From The Social Networks
Who isn't guilty of stalking anyone on any of the social networks. While the various social networks are the best places to get updates about the EX, it's just not right! First of all, it's a waste of time! Second, it's not worth it at all. I definitely would feel bad (as in extremely bad) to see that my EX is having a good time. The less I know and hear about him, the better. My suggestion is to stay away from the social networks first. Better yet, unfriend him or if that's too obvious, create another account. Related read: Get dating tips from the Tao of Badass
5. Being Too Nostalgic
One love song on the radio and boom, the tears start rolling down again. Now, if hearing a love song on the radio is extremely painful enough, then what's the use of getting too nostalgic about everything else? If I can avoid it, I wouldn't even listen to the radio or go to places where we used to go. There's just no point in getting too nostalgic.
4. Meeting Up With The EX For Closure
Come on, what's the use of meeting up with the EX to get closure. Fact is, it's done, closed, and finished. Once I'm dumped, I'm dumped. It's done! I wouldn't call my EX for closure because chances are, he will say the same things again. Getting dumped for the second time (by the same idiot) is just not good.
3. Babbling About The EX
I really wouldn't want to spend any precious time taking about someone that just dumped me. Why should I even glorify his existence? Next topic please!
2. Giving A Hoot About The EX's Dates
Instead of feeling jealous and going crazy at the though of whom the EX is dating, I would rather NOT know anything more about him.
1. Moving On Right Away
Pretending that everything is okay after a breakup is not going to help. While it's good to move on, it's also good to spend some time crying. Seriously, we all need to acknowledge how we feel. Taking some time to reflect and even cry about a breakup is important. Come on, even Bryan McKnight was down to his one last cry! Truth is, being stoic about the situation is not going to help at all.
How about you? Any tips you'd like to share about how to cope with breaking up?
Save

Ladies, Now Trending
| | | |
| --- | --- | --- |
| What Men Secretly Want (But Could Never Tell You) | Make Him Beg For You To Come Back No Matter Why He Left You | Say This Secret Dirty Phrase To Make A Man Sexually Obsessed With You |
| | | |
| --- | --- | --- |
| This Simple Texting System Can Get Your Ex Back By Next Week | How To Get Him To Beg You To Be His Girlfriend With Just 1 Kiss | Just Say This Phrase Tonight And You'll Have Him Wrapped Around Your Fingers |

Gents, Now Trending
| | | |
| --- | --- | --- |
| Make Your Ex Miss You Like Crazy And Beg To Have You Back Again | 15,000+ Men Swear By This 2-Step System For Massive Manhood Growth | Get Your Ex Back With This New System That Has Saved Thousands Of Relationships |
| | | |
| --- | --- | --- |
| One Odd Proven Tip To Make Her Beg You To Bang Her Anytime You Want | How To Make Any Woman Have Screaming, Multiple, Mind-Bending Orgasms | 3 Sexual Triggers To Turn Women On Without Them Having Any Idea Why |